Well I guess Conway and Steckler stepped in it tonight. They came on KFI at 8pm and started talking about a woman that got her son's 20 year old Lexus reupholstered as a gift, her son was home on leave from Afghanistan. Tim and Doug were making fun of how weird a gift it was. I thought this was a product of not much Friday show prep, I thought this is the show tonight? I didn't hear the whole show, but when I turned it on again at 9:00PM they were apologizing to the mother who had called. Apparently the family had heard them making fun and got pissed. Turns out the son is on emergency leave because of a cousin in the hospital. Ouch. I love Tim and Doug and the Fridays they do together. They would never hurt anyone intentionally. They just didn't have all the information. It was probably private family info that they just could not have known. They apologized profusely and will meet them in person to do so. Don't sweat it guys. Here is the KTLA story on the family and the car.
http://www.ktla.com/videogallery/69867490/News/VIDEO-Customers-Say-Hector-s-Upholstery-Costing-Them-Thousands-Chip-Yost-reports
Hugh Hewitt on KRLA today was talking about the fact there their are so many cases of kids getting clothing and fingers caught in escalators. He wanted to let parents know not to let kids play on escalators. Hugh also said "Happy talk from the president about the economy is other worldly" This is after the job numbers came out and wall street going in the dumper today.
Mark Levine was pissed that Obama took Air Force One to Minneapolis today for...wait for it......6 fund raisers.
Hannity talking about Bloomberg on TV, being asked about National Donut Day in New York after his no Big Gulp crap yesterday. Hannity said "Sugar is Sugar"
Tom Leykis explained something very important today that I didn't know. He said the reason that KLSX 97.1 The FM Talk Station flipped formats to top 40 was because of a new way that the rating company Arbitron gets their numbers. It's called the Personal People Meter or PPM. The stations that did well had a big turn over of people listening. Top 40 and All News Stations got the best numbers. That was a big change and Talk Radio suffered and still suffers from this. Loyal listeners do not get big numbers for stations. Seems really backwards to me. Tom did a very funny hour on "The Thumper" personal massager. Him and a lady friend were enjoying this and were very loud. Tom got a personal visit and a letter asking him to keep it down. He is going to post this letter next week.
Every Friday in the last segment (around 8:30-8:45PM) I look forward to hearing Fox's Chris Wallace on with Mike Gallagher on KRLA. They literally insult each other for 15 minutes. It's very funny. I love Chris Wallace, he's very good at what he does.
Funny line by Dennis Miller talking about Dick Lugar leaving Congress. "Getting rid of Dick Lugar was like having to Taze Winnie the Pooh to get him off the honey jar".
A really great interview with Jane Seymour with Philly's own Michael Smerconish. I hear his show on KFWB 98AM at 7pm everyday, except when sports is on. Jane is incredible in this interview. She talks about her being a Bond Girl, having spinal surgery, being in the jewelry business and painting. I really enjoyed this. Michael has it posted on his website, it's about 15 minutes long. Here is the link:
http://soundcloud.com/smerconishshow/michael-smerconish-jane
Some really good stuff from earlier in the week:
Marc Maron did a remote interview with Tony Clifton. This is a character that supposedly Andy Kaufman used to do. But as it turns out it was Andy's friend Bob Zmuda. This low rent, loud and vile comedian singer with bad hair and a bad tux on, which is pretty funny actually, is performing again regularly Thursdays and Fridays at The Comedy Store. This interview takes me back to Andy, it's really good.
On Adam Carolla's Podcast a couple really good shows. First one with Comedian Dana Gould. I have always loved Dana, he's hilarious. Dana and Adam played clips of Huell Howser and made fun of him, I thought I would pee my pants. Dana does an awesome impression of him. "oh my god!"
http://www.adamcarolla.com/dana-gould-3/
Then Adam does a show with Actor Michael Madsen and his son. Really great interview. Michael does a very funny impression of Nick Nolte, gotta hear this. He has a book called "American Bad Ass"
http://www.adamcarolla.com/michael-madsen-and-christian-madsen/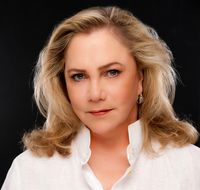 And Finally (so much great stuff this week) an interview with Kathleen Turner from March with Alec Baldwin on his NPR Show "Here's The Thing". Just an incredible interview. I don't remember hearing her interviewed, if I did it was years ago. She talks about her life and it's just fascinating. One of my all time favorite films, is her first, "Body Heat".
http://www.wnyc.org/shows/heresthething/2012/mar/12/
- JP