Monday I woke up to a very underrated talk show host, Mark Davis on WBAP in Dallas Fort Worth. He also writes a popular column in The Dallas Morning News. He sits in for Rush often and is very sharp. Rush was inducted into the Hall of Famous Missourians today with a statue.
http://www.stltoday.com/news/local/govt-and-politics/rush-limbaugh-inducted-into-hall-of-famous-missourians/article_a5b2cb4e-df84-5d81-97af-59e6f06c99a1.html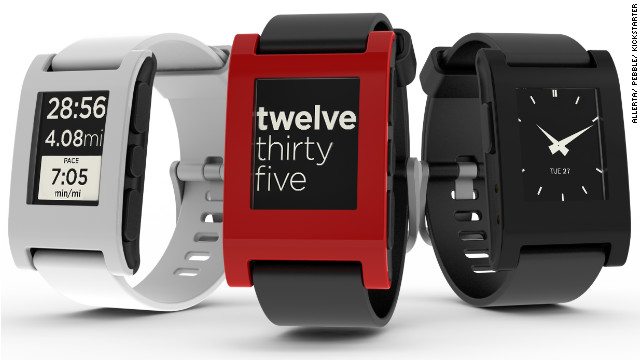 I was listening to TWIT (this week in tech) as I usually do on Mondays. I always love hearing the negative rants of John C Dvorak. On the show today they mentioned the huge public offering for stock from facebook. This happens on Friday. Mark Zuckerberg will have a very good week. Interesting story they also talked about was this thing called "Pebble Smartwatch" This particular smartwatch has captured the public's attention to the tune of $10 million in Kickstarter funding, making it the most-financed project in Kickstarter history. This Kickstarter is a new way to finance projects. Go check out the website, it's very interesting. The record for financing before this project was 3.3 million. facebook mobile has more people using it than facebook.com now, that's big news. They have to find new ways to monetize the mobile app.
Hugh Hewitt was talking today about how he joined Pinterest. He was very enthusiastic about Twitter and now he's talking this up. I love Pinterest. If you haven't seen it go check it out.
http://pinterest.com
I have some invites if you email me I'll send you one jpmyers@facebook.com
Tom Leykis did a great hour on his Android cell phone. He's pissed that there are App's on his phone that he can't delete. It was an hour of geek calls. At 3 o'clock he did an hour on gay marriage. I was gonna turn it off but once again Tom made it interesting. He was saying he doesn't care who gets married but just don't do it. A caller said if gay people get divorced does that mean there will be something called Gay-Penis-Amony? Tom calls Alimony, Vagina-mony. Tom also asked the audience, if you are on facebook do not poke me, why are people doing this?
And then at 7 I turned on Tim Conway Jr. It's like a bad car accident, I just have to see how bad it's gonna be. Tim did not disappoint. He comes on and says we are gonna play a game "did you have a brush with a celebrity this weekend?". Aron Bender and the new Producer Misty and Tim tell a story about how they had a brush with a celebrity and then you get to guess who's lying. They went though each story and then it got the buzzer. Tim says "who had a brush with a celebrity......buzzer! nobody!" Gee thanks Tim that's 15 minutes I'll never get back. The remainder of the hour was listening to clips with Matt Lauer interviewing homeless guy Ted Williams. This is one of Tim's bits that has been run into the ground so far it's disappeared. If I hear "you know you love it" one more time I'm gonna put an ice pick in my ear. Also all the yelling into the mic, ahh baboo. What happened Tim? I love the interaction with Aron Bender and Angel Martinez but it's like radio for 8th graders.
- JP